Your Trusted Kelowna Roofing Company
Shingle Roofing Services
Kelowna roofing company Pitch Masters installs shingles for new or existing homes for all your Kelowna roofing needs. We have experience with a wide range of projects, and every aspect of our work is geared towards ensuring structural and aesthetic longevity.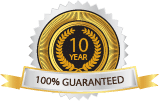 Our Workmanship Warranty
Here at Pitch Masters Roofing, we stand behind our work and back it up with a 10 year workmanship warranty. All work is done by Pitch Masters employees who are trained to follow the manufacturers' guidelines. We never cut corners and use only high quality products so our roofing projects will stand the test of time.