Natural light can change how your home feels and functions. Adding a skylight to your roof is an easy way to brighten your living space. Skylights enhance your room and add value. Here are the benefits of adding a skylight to your roof.
Natural Light
First, we can go into depth about the benefits of adding natural light to your home. Natural light is a surefire way to brighten your home and increase the light throughout. Natural light is sustainable and can also liven up a room.
With standard windows, uneven lighting patterns are common. Skylights can fix this issue by introducing lighting to a specific part of the room. Skylights can fill the areas windows can't reach with natural light.
Natural lighting can add to your overall aesthetic and define your space.
Ventilation Benefits
Skylights help expel hot air.
A manual or remote-controlled vented skylight will allow fresh air to circulate through your home. Skylight ventilation is useful for bathrooms, allowing moisture to escape, or Cape Cod-style homes with limited standard window options. Skylights in the kitchen can also increase the ventilation of the space and release cooking odors.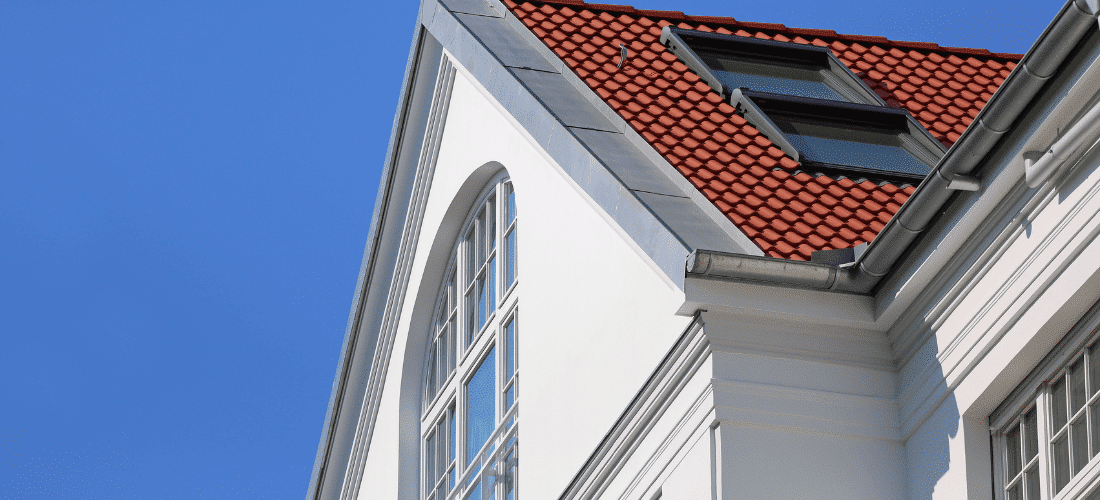 Fitted To Your Needs
Larger skylights can give the illusion that the room is bigger than it really is. Skylights can highlight architectural details in your home. They also provide the sense that the outdoors are inside, allowing you to see more of nature at home.
Smaller skylights can bring natural light into smaller spaces such as closets, hallways, and bathrooms.
Energy Savings
Skylights reduce the need for electric lights by bringing more brightness to your home. Roof skylights replace lighting elements allowing you to lower the cost of your electricity bill.
In the winter, the skylight can help you save on heating/. Skylights provide warmth from the sun to your chilly winter home. In the summer, they provide ventilation by expelling hot air. Skylights can reduce your overall heating, air conditioning, and electric bills.
Health Benefits
Natural light can elevate your mood. In a home that might be darker or gloomy, adding a skylight can increase your natural light intake and improve your overall mood.
Skylight also helps you feel more connected to the outdoors. When opened, the skylight gives you air circulation and air quality in your home. Natural light can increase your vitamin d and B levels.
Skylights can also help ward off mold and fungus growth; this benefits not only your personal health but the health of your home.
Skylights add to the overall ambiance of your home. Adding natural light can brighten any space and save you money on electricity bills. Sunlight can improve your mood, adding to your health benefits. A skylight is an excellent addition to your home. Pitch Masters offers skylight repair and replacement services; visit our website today to learn more.